Selling personal items for profit is nothing new. And as the digital era advances, more and more people are finding ways to feed their deepest desires and intimate fantasies. These are the confessions of a Parkdale panty seller. 
If I told you that the panties you bought on sale at Urban Outfitters are worth $200 each, would you sell them? Monetizing the oh-so-natural musk we take for granted, women have been selling their used panties for profit since the dawn of Craigslist. A lucrative side hustle for those bold enough to try it, it doesn't take a veteran to know that there's more to panty selling than anonymous dirty talk and stained underwear. Believe it or not, panty selling involves dedication, multiple gym visits, and most importantly: a story that panty sniffers will go nuts for.
The easiest part? All you need is a fake name, an email account, and a pair of panties to get started. But that's not all, of course. To get the insider's tips and tricks of panty selling in Toronto, we spoke to a local panty seller from Parkdale to tell us her story.
Katie is a 25-year-old social worker who has sold her panties on-and-off for 4 years. Meeting customers from neighborhoods across the GTA, she first started selling her panties in 2012 to makes extra cash while supporting her partner in Parkdale, Toronto.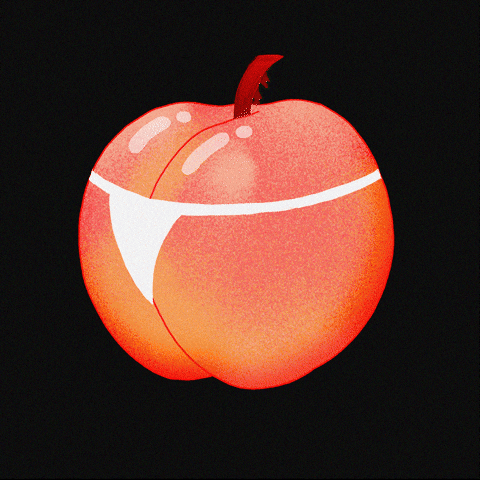 How did you find out about panty selling?
I don't remember what gave me the idea. I used to browse Craigslist for fun, to see what kinds of things people were selling. If you dig a little bit, you start to realize that everyone is doing different things for money. There's something for everyone. And it's fascinating. So I started responding to ads on Craigslist requesting panties. It took some time before I posted ads but eventually I did and it went from there. Once I started running it like a business, I understood what kind of things customers were looking for.
This isn't a full-time gig for most sellers, so in terms of scheduling, how you're going to meet with clients and what they're going to ask you for and what you're willing to do, a lot of sales won't go through. It was frustrating at first, but I was interested in it. It felt badass and empowering – something that's a cool secret to have – nobody knows I do this and it makes me feel good.
How anonymous is it?
Very anonymous. I use a fake name and email address when I I'm selling. I rarely know my client's real names and they don't know mine.
How many hours a week do you spend panty selling?
On a busy week, I'll schedule 2-3 meet-ups with clients. I spend roughly 10-20 hours/weekly which includes emailing, scheduling and the final exchange.
What's the best platform to sell used panties online?
In my experience, Craigslist is where I've had the most success because it's direct, anonymous and has a high concentration of local buyers. There's less opportunity to make money on exclusive panty selling websites because buyers are from all over the world and deliveries are often made through the mail, which involves shipping costs and extra time. A lot of buyers feel hesitant to create an account because they're concerned about their privacy. The clients that I've dealt with have families, wives, and girlfriends – there's a lot of shame attached to certain fetishes. It's a big secret, and most customers want to keep it that way.
After I started posting ads on Craigslist, I launched a Tumblr. It was so much easier to manage, instead of posting an ad and waiting for people to respond. On Tumblr, I post daily updates showing what I'm wearing and the activities I'm doing in each pair. Now when I post on Craigslist, I add the link to my Tumblr so customers can get more information about the panties I'm selling. It's time effective.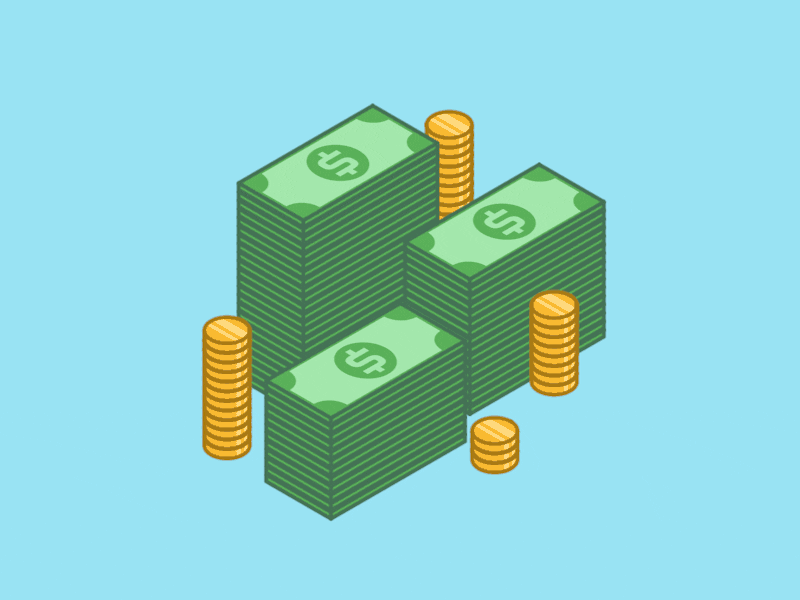 What about the prices? 
Prices will vary. A product is worth as much as anyone will pay for it. For me, I never dabbled with materials because I couldn't afford to buy expensive panties, and I couldn't guarantee I'd sell them. The industry standard is anywhere from $25-40 per pair 24-hours worn, base price. Some people will request that I'll do certain things in the panties; like go to the gym. I've had a few customers request things that are considered to be more taboo, like period panties or panties used as toilet paper. Period panties aren't as common, but it's out there.
What are buyers looking for?
Customers mostly want thongs and cheekies in soft, silky, nice-feeling fabrics. Silk is in high demand and hard-to-find, unless you want to spend a lot of money on underwear, which I don't in general and can't afford to. Since selling panties, I've started paying closer attention to the textile of the panties.
What should a panty seller include in their ad?
The more details, the better. Don't think of it as a classified; it's important to allow your personality to come across. Describe who you are (age, shape, body type, ethnicity, size). Talk about your daily routine, hobbies and interests. I like t0 tell my customers why I'm selling my panties; I often say I'm a student. I find my ads got more responses when I phrase my pricing as "I'm a student. This is really helpful to me. And I would happily accept a donation of X amount. This is my base price to meet whatever needs you may have." The ad is where panty sellers establish boundaries and limits; like where and what hours you're comfortable meeting them to sell panties. This saves a lot of time and conversation.
Have you ever gotten too close to a client?
Not really. The instances when things have gotten too close are when the boundaries were not clearly set or stated. I quickly learned to enforce limits in advance because often, clients will request additional things; like wearing the panties to the meet, then taking them off in the bathroom. I did it a few times, but those particular buyers will often ask for more. For example, asking me if I want to go to their car and take off the panties, asking if they can touch me while I take off my panties or if they can take a photo of me taking off the panties.
That's why it's important to establish rules of the road before the meet-up because I'm not going to put myself in a dangerous situation to make $30 or $50 bucks. It's important that both you and the buyer are safe and comfortable during an exchange.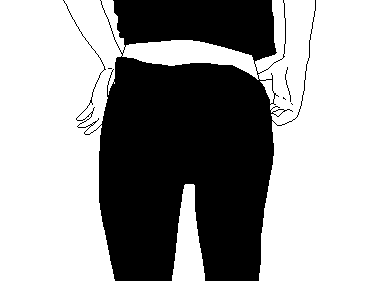 Do you always meet clients in person?
Yes, almost always. I tried mailing my panties for a while, but I had little success with it because most buyers feel that the meet-up is an important part of the experience. It validates the fantasy to see that I'm a real person.
Is there contact with the customer after selling your panties?
Sometimes, yes. I've received emails from clients saying, "Thank you so much, this is exactly what I wanted – I'd love to buy from you again". And it's great. I love getting emails from happy clients because I've helped someone access something that gives them great pleasure. It's a rewarding feeling.
Have you ever felt unsafe?
Back when business was picking up a few months ago, I was lucky enough to have a partner to help me manage emails, numbers, and customer correspondence. During meet-ups, my partner would come with me as a safety precaution in case I felt uncomfortable or something were to happen.
What makes a panty seller stand out?
I personally have very little boundaries when it comes to fetishes. That's because the kink world is a very important part of my life. I thought of myself as a good person to be in the panty selling business, because I'll never make my customers feel ashamed of their requests, even if I wasn't willing to fulfill them. I'll always try my best to accommodate, even if it's something I've never done before.
When I started doing this, it was solely about making extra money, but soon it became more about helping people access their fetish and their sexuality. People aren't paying for a product, they're paying for an experience and it's fulfilling to be able to provide that. I felt guilty at times; imagine if you had a fetish or fantasy that you couldn't access without paying for it? But people are willing to, and I think that the anonymity, the mystery, and the feeling of taking a risk are part of the fantasy.
What's the greatest lesson you've learned since entering the panty selling business?
I treat panty selling like a business. I find a lot of people I've spoken to about panty selling, they treat it purely as a way to make extra bucks because they assume it's easy money. That's how I felt when I first started but since then, I've learned that the customer is the most important person. I'm providing an experience and the better that experience is, the more satisfied the customer is.
RELATED LINK: Confessions Of A Sugar Baby Seeking Arrangement
What are your thoughts on selling used panties for profit? Let Vv Magazine know in the comments below or tweet us @ViewTheVibe.