Let's face it, finding the perfect gifts for the different types of people in your life isn't easy. But luckily for you, we took the "struggle" out of Holiday Shopping for you and raided the malls, shops, and internet to bring you this curated list of the Top Holiday Gifts for Her, Him, your Boss and everyone in-between.
Yup, everyone from the Foodie, to the Car Enthusiast, Alcohol Aficionado, Paw-Parents, Techies and more. This way you can head out, or order online, from a gift list for everyone. You're welcome.
Gifts for the Car Enthusiast:
Armor All Car Care Gift Pack*
Get your friends or family this Armor All 10 Piece Car Care Gift Pack.  They'll thank you for such a thoughtful gift, and you'll thank yourself when you sit in the passenger seat.  It has everything to keep the interior and exterior of a vehicle fresh.
Cost: $29.99
Buy Now

*Sponsored
Gifts for the Alcohol Aficionado: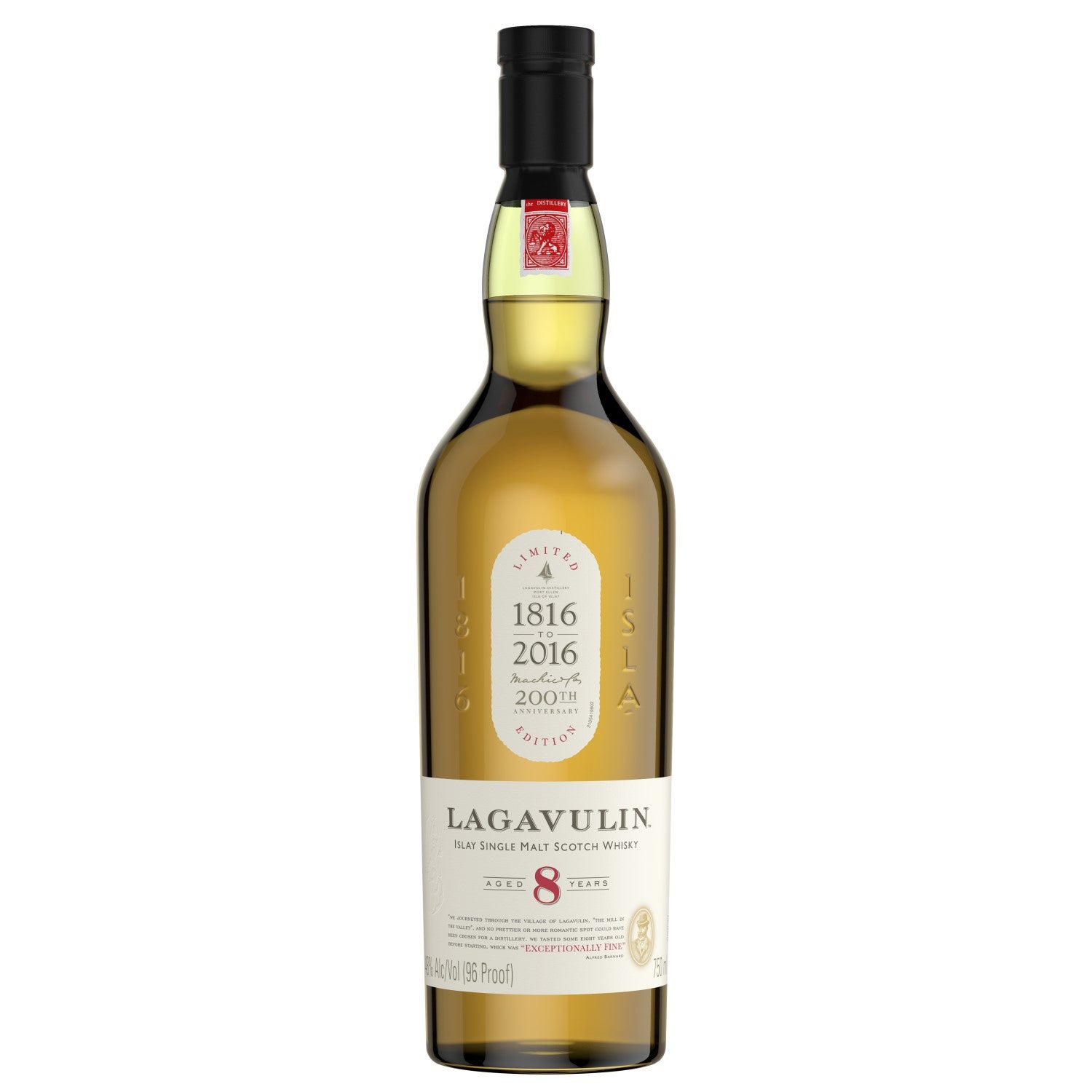 Lagavulin 8 Year Old Islay Single Malt Scotch Whisky*
The perfect gift for the discerning whisky drinker. Lagavulin 8 Years Old has a clean, long and smoky finish, leaving the palate dry as sweet smoke lingers on the breath. Enjoy in a whisky nosing glass.
Cost: $84.95
Buy Now

*Sponsored
Hennessy Paradis Impérial Cognac
Created by Master Blender Yann Fillioux in 2011, Henessy Paradis Impérial exemplifies ultra-precise selection, maturation and blending. The year 2019 marks the beginning of a new era for Hennessy Paradis Impérial, the novelty is the redesign of the decanter/ The 100% crystal decanter is a luxurious piece designed by contemporary artist Arik Levy. Each decanter has a unique combinaton number and date engraved underneath. Available at the LCBO.
Cost: $3,823.00
Buy Now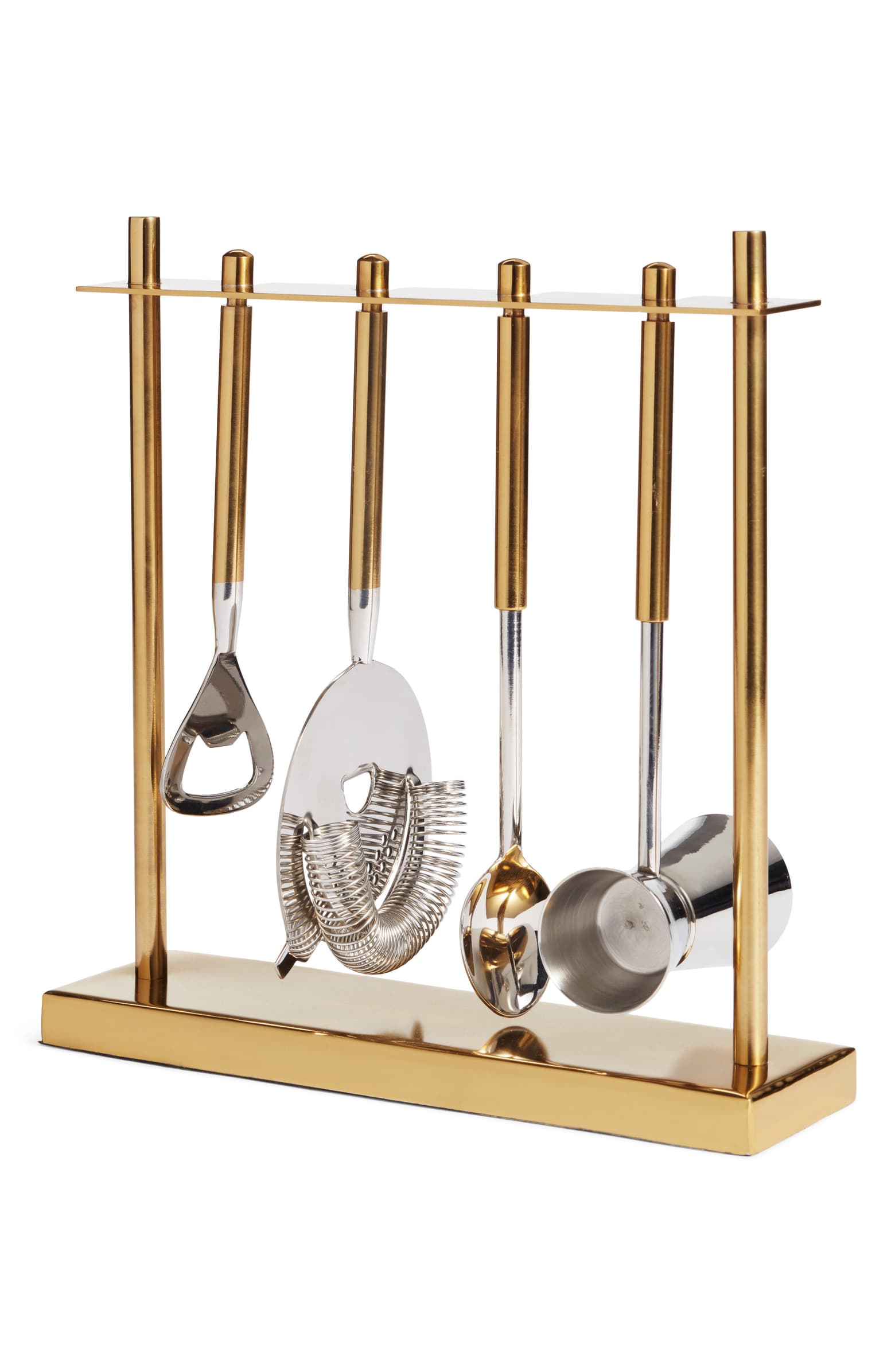 Nordstrom 5-Piece Stainless Steel Bar and Gold Tool Set
Take their home mixology to sophisticated new heights with a matched stainless-steel tool set that includes everything they need to concoct the perfect cocktail. Available at Nordstrom.
Cost: $95.30
Buy Now

Nachtmann Highland Barware 5-Piece Whisky Bar Set
The beautiful crystal Highland 5-Piece Whisky Decanter/Bar Set by Nachtmann is a well-priced set consisting of a crystal spirit decanter & 4 assorted designs tumbler/whisky glasses. The perfect gift for a whisky connoisseur or to complete a home bar cart or trolley. Available at William Ashley.
Cost: $95.30
Buy Now

Gifts for the Paw-Parent:
Furbo the Treat-tossing Dog Camera
With input from over 5,000 vets and professional dog trainers, Furbo's features are designed to keep your dogs safe when they're home alone. The Furbo has a Best-in-Class Camera. You can see in super clear 1080p Full HD, 4x zoom, 160° wide-angle and night vision. It's the best of the best pet cam out there.
Cost: $194.00
Buy Now

PetSmart Services Gift Card
If you're a paw parent, you know that keeping the little fur balls looking as cute as they do isn't easy. Especially in the messy winter months. Luckily PetSmart has a long list of pet pampering services to get them looking their best. Better yet, right now PetSmart is offering a give back program, offering you a $10 gift card in return when you buy a $50 gift card. If you have no use for it, gift it all together and get them $60 for only $50. 😉
Cost: $50.00 (or any other variable you need)
Buy Now

Catit Flower Fountain and Placemat Kit
Catit provides the purrfect dining experience for your cats by combining the Catit Flower Fountain and the Catit Peanut Placemat into a kit. The soft, food-grade silicone green placemat pairs flawlessly with the color of the Flower Fountain. This anti-slip placemat will keep your fountain in place and protects your floors and counter tops from spills. The placemat includes a hygienic, removable stainless-steel dish. The dish has a shallow, whisker stress-free design and can be used with wet or dry food. Available at Walmart, or on Walmart.ca.
Cost: $47.98
Buy Now

Gifts for the Commuter:
HBC Stripe Mittens
The HBC Canadian hand-knit mittens are rooted in tradition and unique to Canada's Pacific Northwest. Each item is created using the highest quality 100% wool. These hand knit pieces are prized for their unique appearance and exceptional warmth. With love and care, they will keep you warm throughout a lifetime. Everyone loves the classic nostalgic HBC stripes — they're iconic!
Cost: $60.00
Buy Now

The Wrap by Bleusalt
This full-length extra wide Wrap, made from 3 yards of the softest fibers on Earth, instantly elevates any wardrobe and is the most versatile piece in the Bleusalt collection. Not only is it warm and stylish, but it's sustainable too. You can also customize it with a coloured Monogram too!
Cost: $150.00
Buy Now

Gifts for the Traveler:
Away Luggage or Bags
Away luggage and bags are thoughtfully designed to last for life. Perfectly sized, and definitely provide lots of space and organization. For the traveler in your life who is constantly hunting for a charger, it comes with a TSA-approved battery that can charge your phone up to 4x. Whether you go with the carry-on, a weekender bag, or even a backpack, all of them can be customized. Some engraved, and others painted on.
Cost: $599.00 USD
Buy Now

Google Pixel 4
For the traveler on your list that either hasn't realized that they don't need to be dragging around their DSLR on their trips, or have clearly mentioned they hate it… The Pixel 4 helps you capture every moment, day or night, with stunning clarity. Studio like photos, without the studio, or DSLR for that matter. Take photos without flash — even in lowlight scenarios, with the next generation of Night Sight. Handsdown, the best phone video stabilization we've seen. It's perfect for those #foodporn shots, at a restaurant using the ultra-wide angle option, so you don't have to stand on chairs to get the shot.
Cost: from $999.00 CAD
Buy Now

Leather Weekender Garment Bag
Literally, the ultimate weekender bag. This premium leather Garment Weekender bag collection is a timeless duffle, with garment bag functionality. The exterior of the bag is built high-quality top-grain leather. The Garment Weekender was designed for the overnight trip, weekend getaway, or business trip. All Garment Weekenders meet domestic & international carry-on requirements.
Cost: $82.87 CAD
Buy Now

Gifts for the Fashionista:
The trendiest matching boots and handbags
Who doesn't want to be a Fashionista, on a budget. 😉 Luckily shops like Aldo have lots of the latest and greatest trends in shoes, bags and accessories, and we are living for it — and she will too. Whether you think she would want the more versatile black look, or she's into the bold coloured statement pieces, Aldo has it all. Just in time for that NYE look. Individual pricing listed below.
Cost: Bag, $26.98, Shoes, $95.00, Boots, $69.98-$130.00
Buy Now

Oversized Leather Sneakers
These lace-up Alexander McQueen sneakers with an exaggerated sole are crafted in Italy from a smooth leather and trimmed with a contrast suede heel patch. The style is finished with the ALEXANDER MCQUEEN signature on the tongue and heel counter. The oversized sneaker trend isn't going anywhere, and so isn't white sneakers (they're a new staple). So why not gift her or him a gift that will complete just about any everyday look with a designer twist. Available at Holt Renfrew (for both men and women), and Nordstrom (for women only).
Cost: $650.00
Buy Now

Gifts for the Art Lover:
AGO Membership
AGO Memberships are the perfect gift for those who want to connect with art and culture in the city. In addition to free unlimited visits throughout the year, the recipient will receive a host of Member exclusive benefits including Members' Moments that are just for them. And when you give a gift of membership, you're also helping the AGO continue to engage all audiences with incredible art and learning.
Cost: $45.00, and up
Buy Now

Guess the Artist: The Art Quiz Game
Could you decipher the artist from just three visual clues? Sounds easy but this clever art quiz designed by Craig & Karl will keep you on your toes. Regardless of whether you know your Bosch from your Basquiat, this game is fun for all the family, as the vibrantly zany flashcards will also reveal weird factoids that even the most ardent art fan might not know.
Cost: $22.53, on Amazon
Buy Now

Gifts for the Home Decor Lover:
Tray Table Barfly in Silver
A serving of style. Whether it s gin and tonic, whiskey sour, Martini or Cosmopolitan, with this fine bar trolley drinks are presented in style. It offers space on two levels for the elegant presentation and transport of beverages, snacks etc. . The exclusive colour and material combination of chrome-plated stainless steel and black safety glass provides a touch of luxury and glamour, enhanced by the clean-lined forms. Four casters make this serving trolley mobile, which means it not only looks good to the eye, but also makes an impact with its practical virtues. Available at KARE Toronto, on Queen St West.
Cost: $729.00
Buy Now

Sonos Beam Sound Bar
Functionality and aesthetic, don't always quite line up. But in this case, this baby looks super sleek, clean and is powerful too. It will take their home audio to the next level. Equipped with 5 far-field microphones and Google Assistant and Amazon Alexa voice control, this sound bar can hear your voice from anywhere in the room, even when your favourite song is blasting. Full-range woofers, a tweeter, and passive radiators deliver balanced sound to elevate your home entertainment experience, and look.
Cost: $499.99
Buy Now

Kandl Artistique Candle Lab Experience
Candles are more popular now than ever before. Not just for their beautiful scents, but for how beautiful they look too. They really do "light up" a room. 😉 Kandl in Yorkville offers an amazing candle making lab experience that is the perfect gift. But if you have someone on your list that ones something a little more pre-packaged and equally as beautiful, they have an array of ready made candles too.
Cost: $95.00
Book Now

Tom Ford: 10 Years Coffee Table Book
Tom Ford has become one of fashion's great icons. He transformed Gucci from a moribund accessories label into one of the sexiest fashion brands in the world. This book is a complete catalogue of Ford's design work for both Gucci and Yves Saint Laurent from 1994 to 2004. Published to coincide with his departure from Gucci, this book has been created with Ford's full cooperation and every page reflects his exceptional taste. But not only is the contents outstanding, it looks exceptional on a living room coffee table or event an office space. Available online or at Indigo.
Cost: $125.51
Buy Now

SMEG 50's Retro Style Kettle
Available in various colours, the '50s retro-styled Kettles by SMEG, part of their iconic, award-wining collection of small kitchen appliances, are not just gorgeous, but built tough for remarkably quick water boil and quiet operation. Perfect for that person on your list that loves that trendy retro look in their kitchen. Available at William Sonoma.
Cost: $179.99
Buy Now

Gifts for the Techie:
Roomba i7 Wi-Fi® Connected Robot Vacuum
Now a days, a Smart Home setup is becoming more and more popular, and for those of us (me included) that don't quite fancy house chores, the iRobot Roomba i7 cant fix that. It's Power-Lifting Suction delivers 10X the air power* for improved pick-up performance. Premium 3-Stage Cleaning System cleans the dirt and pet hair you see and the allergens and dust you don't. But the best part is you can literally set it, and forget it. So quite frankly, it's a gift that keeps on giving. 😉
Cost: $749.99
Buy Now

Google Pixelbook Go
The go-there, do-that Chromebook. Ultra thin, lightweight, a powerful processor, and up to 12 hours of battery life. The Pixelbook Go is ready to go when you are, and the perfect gift for the person on the go. It's made to move. Trust us, we tested it out and love it.
Cost: from $879.00
Buy Now

FUJFIILM Instax Mini Link Smartphone Printer
The Instax Mini Link Smartphone Printer is a fun, compact, interactive wireless printer that lets users print photos instantly on Instax mini film, from any smartphone or tablet. The Mini Link app includes a variety of filters and frames allow for customizing each photo before printing. A brand new feature is Party Print, where users can connect with up to five smartphones at the same time to create collages with friends! The mini Link is available in 3 trendy colours: Ash White, Dark Denim, and Dusky Pink. Available at Staples.
Cost: from $129.99
Buy Now

Sonos Move Wireless Speaker
For the techie who also loves music, anywhere they go, the Sonos Move is just right! They will be able to take their music anywhere with the Sonos Move wireless speaker. It provides rich bass, a wide soundscape, and automatic Trueplay tuning to deliver powerful sound. This weatherproof, portable speaker uses Bluetooth connectivity that lets you play music even in places where Wi-Fi is not available. Available at BestBuy.
Cost: from $499.99
Buy Now

Gifts for those who love the Kitchen:
Staub Round Cocotte
Beautiful, and functional. Whether meat is tender, a roast is juicy or vegetables are crispy, it's no coincidence. With the round Cocotte from Staub, you've got handy cookware at your side in which you can transform fresh ingredients into tasty meals. It is made out of cast iron coated in black enamel and is able to retain heat very well. Perfect for anyone on your list who appreciates quality iconic cookware.
Cost: $449.99
Buy Now

Anova Precision Pro Sous Vide
Once the well-kept secret of professional chefs, this smart sous-vide precision cooker makes it easier than ever for home cooks to prepare perfect meals. Designed to work with any pot, the cooker features a full-service app that includes time and temperature guides, plus over 1,000 recipes. It also allows you to start, stop and monitor your meal from your mobile device. Available at William-Sonoma.
Cost: from $381.96
Buy Now

Nespresso CitiZ Espresso Maker With Aeroccino 3 Automatic Milk Frother
Combining the award-winning Citiz espresso maker with the Aeroccino 3 automatic milk frother, this programmable machine delivers barista-quality drinks in a flash. The super-fast heating system reaches its ideal temperature in just 25 seconds, ready to brew a standard espresso shot or lungo. Available at William-Sonoma.
Cost: $259.95
Buy Now

Henkle Forged Industria 13 Piece Knife Block Set
The FORGED INDUSTRIA knife series is the definitive choice of hobby chefs seeking quality cutting performance and a contemporary style. Precision forged from high quality stainless steel, these blades have been tempered then honed for lasting sharpness. A full bolster provides added weight for perfect balance while the ergonomic steel handle ensures a comfortable grip for easy cutting.
Cost: from $149.99
Buy Now

Now get out there and shop, before it's too late. Or better yet, order online from sites like Amazon, because if you have Amazon Prime you can get it delivered within 24-hours.