Since the colder weather is slowly approaching and that means we may have drier skin than normal. Nobody likes dry flaky skin but don't worry because all you need to do is adjust your skincare routine. That's why we've gathered all the best tips and tricks to help keep your skin hydrated this fall. 
RELATED: Vegan Groceries You Can Find in The 6ix >>>
Here's how to deal with dry skin during the colder weather
Moisturizer, Moisturize, Moisturize
If your skin is more dried out than usual then you need a heavier moisturizer. When looking for a moisturizer look for ingredients like hyaluronic acid, glycerin ceramides, peptides, vitamin E, and rosehip oil. Ceramides help restore the skin barrier while hyaluronic acid and glycerin help locks in the moisture in your skin. Vitamin E is not only an antioxidant with moisturizing properties but it will help protect the skin from environmental pollutants. Rosehip oil also contains antioxidants and fatty acids that absorb quickly into the skin and seal in moisture.
If you're looking for a good moisturizer we recommend The Clinique Moisture Surge 100H Auto-Replenishing Hydrator Moisturizer. It's great for all skin types and has a really nice cooling effect on the skin. It's a gel formula that contains aloe water and hyaluronic acid.
For those with mature skin, we recommend the Fresh Lotus Anti-Aging Daily Moisturizer that contains. It's packed with antioxidants and contains hyaluronic acid.
Start Using Moisturizing Masks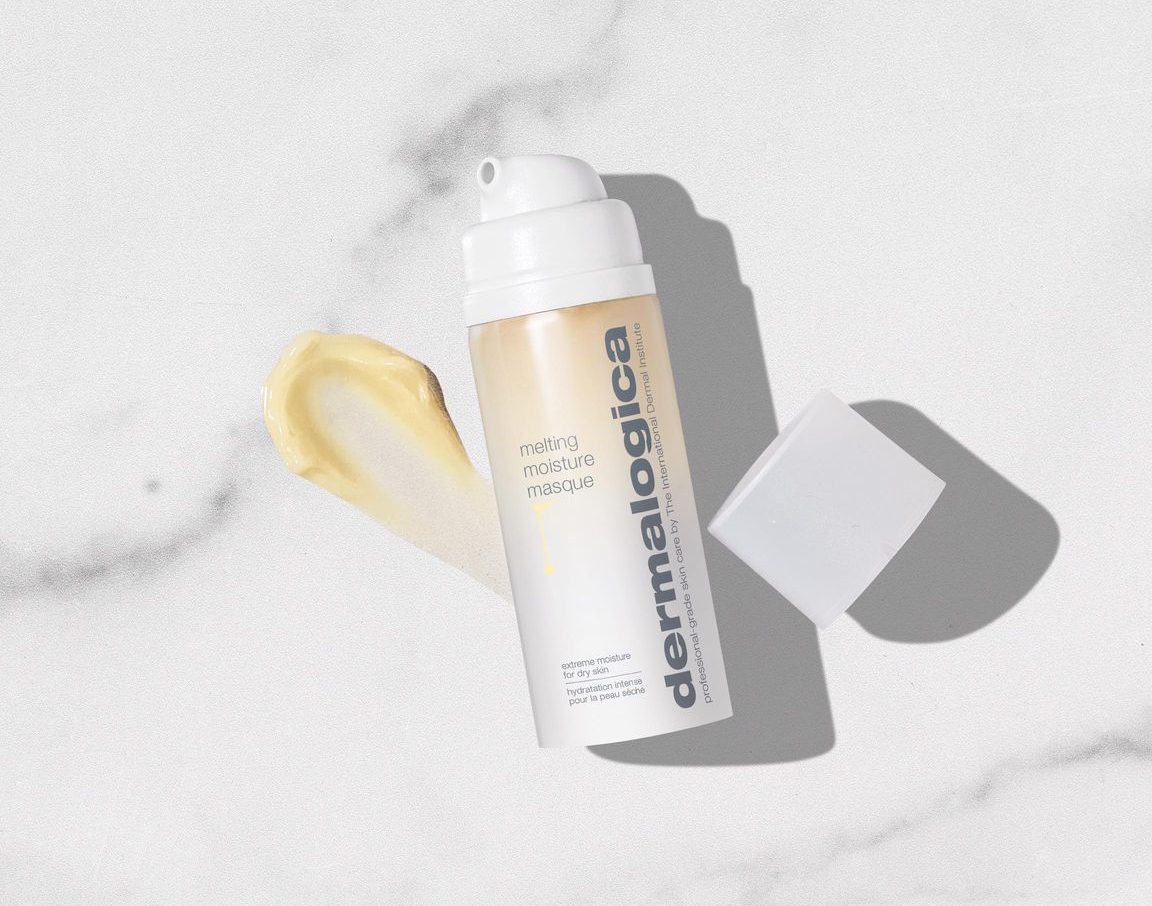 If your skin is extremely dry and flaky a hydrating mask may be just what you need. A mask can give your skin the extra moisture boost it needs because it has more time to absorb into the skin. Here at View the VIBE We've been loving the Dermalogica Melting Moisture Mask. It's jam-packed with hydrating ingredients like shea butter, mango seed butter, and jojoba oil. 
Don't Over Exfoliate 
If you have dry skin don't over-exfoliate your face or your body. Over-exfoliating can disrupt the skin's natural barrier and may cause redness, irritation, and inflammation. If you have normal skin only exfoliate once or twice a week but if your skin is feeling drier than usual, skip it.
Other Tips
Take shorter baths and shower and use lukewarm water over steaming hot water. Try using moisturizing soap that contains ingredients like ceramides, glycerin, shea butter, or coconut oil. If you have sensitive skin try looking for a soap that's fragrance-free because it can irritate the skin, cause redness, or trigger a reaction. If you have extra dry skin try using a humidifier to help regulate the temperature and release moisture back into the air.