When the cat's away the mouse will play, and not in a good way. Vv Magazine's relationship and sex expert Jen Kirsch gives her advise on how to deal with your current partner's ex – the one that won't stop cyber stalking you and messaging him. 
You meet someone on a dating app and it's sort of love at first sight. You connect emotionally. You connect sexually. And you can't seem to get enough of each other. He immediately locks you down, a surefire sign it's the real deal, and you guys spend pretty much every minute together other than when you guys are at work.
Sure, this can partially be attributed to the typical case of the honeymoon stage that kicks off a newfound relationship, but your gut tells you something deeper is at play. Because you're confident and comfortable with yourself and you know it takes a pretty amazing guy for you to let him hold the title of your boyfriend.
Well, have you ever heard the expression, 'too good to be true'? There's something to it. Because in the social media day in age, especially if you're a googleable gal, you become very trackable to those who want to monkey-bar through your Facebook, to your Twitter, to your Instagram, to your website, to the bushes right outside your front porch!
We've all been there, either as the culprit or the victim: You and your new bae mutually decide to delete the dating app you met on, introduce each other to your closest friends and parents and then make it Facebook official. You're screaming it from the proverbial 'top of the mountains' and are as happy as can be. And then, because you are, out of nowhere, his ex gets wind of the news and goes on a full on witch hunt. The horror! Your rom-com has suddenly turned into a full-fledged psychological thriller.  So much for happily ever after.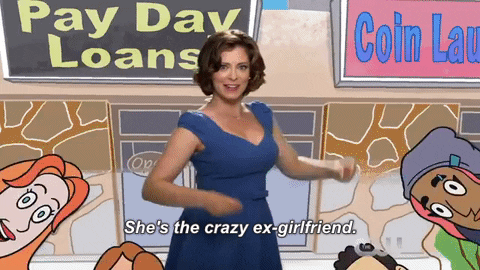 So why does this happen? Why do women from the past come in to derail your present and fuck up your future that, less than a day ago, was all butterflies and lollipops? Because curiosity killed the cat and somehow this catty girl seems to have 9 lives as she attempts to claw at you and your man's love life, 5-back-to-back Facebook private messages to him at a time.
It's called a breakup because it's broken. Where are my strong, powerful, self-respecting women at? Why do women find a need to torture themselves through going into the info-abyss on one's ex's current to-dos?
A quick look at what happens when you do that:
It makes you feel less secure, it makes you wonder what she sees in your ex that you missed. It makes you realize after months of being apart and moving on yourself, he's finally done the same and is no longer at your beckon call; no longer a puppet waiting around for you and that knowingness makes you feel like you've lost not only him but a sense of control to boot.
So what do you do if you're on the receiving end of this drama you didn't sign up for? (But makes its way to you because your loving bae fills you in on why his phone has been off the hook with Facebook private messages consisting of nonstop threats and questions about you from his ex after she dug into the archives of your life on social media?)
Ignore it. Move on. You're not in the wrong for letting it ruffle your feathers, but she's not your problem, nor is she his anymore. He can respond how he wants, and if they just so happen to be in a modern day breakup in the city situation where they're still living together (been there, done that,) then – so long as she's not threatening to hurt his pets, him or his property – it's best to just keep doing you and draw appropriate boundaries with your partner.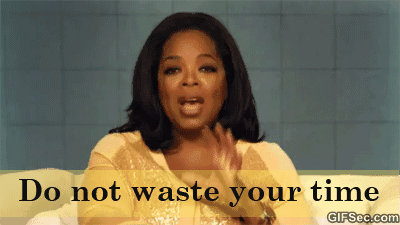 You're living your life and why should you have to delete Tweets or posts or edit yourself to appease another's insecurities? Why should you have to walk on eggshells just because another's psyche is going through a shame spiral? Look, you're not going to be everyone's cup of tea and you certainly won't be the cup of tea of the girl whose ex you're fucking. But the best revenge is living well. Tempted though you might be to text her to let her know that you see the hate mail she's sending him and to just let the dude be happy and move forward, she's not your problem. Keep being your rad, playful, happy-go-lucky self and if her antics aren't suiting you, step away from the relationship. "It's not you, It's her," is a great one-liner to get the job done. 
Byyyeeeee. 
RELATED LINK: 7 Dating Trends that Confused the F*ck Out of us in 2016 
Have you ever been cyber stalked by a current partner's ex? How did you handle it? Let Vv Magazine know in the comment section or tweet us at @ViewtheVibe.