There's nothing like waking up early, grabbing a coffee, heading to work and being confronted with a transit delay. Usually the TTC is able to quickly get a train delay back to usual service but that isn't as easy when the station is completely FLOODED. We've all seen Titanic (right?) and the photos of the Long Branch GO Station this morning are quite reminiscent.
RELATED: Cyclist-Friendly Infrastructure: The Future of Condo Living? >>>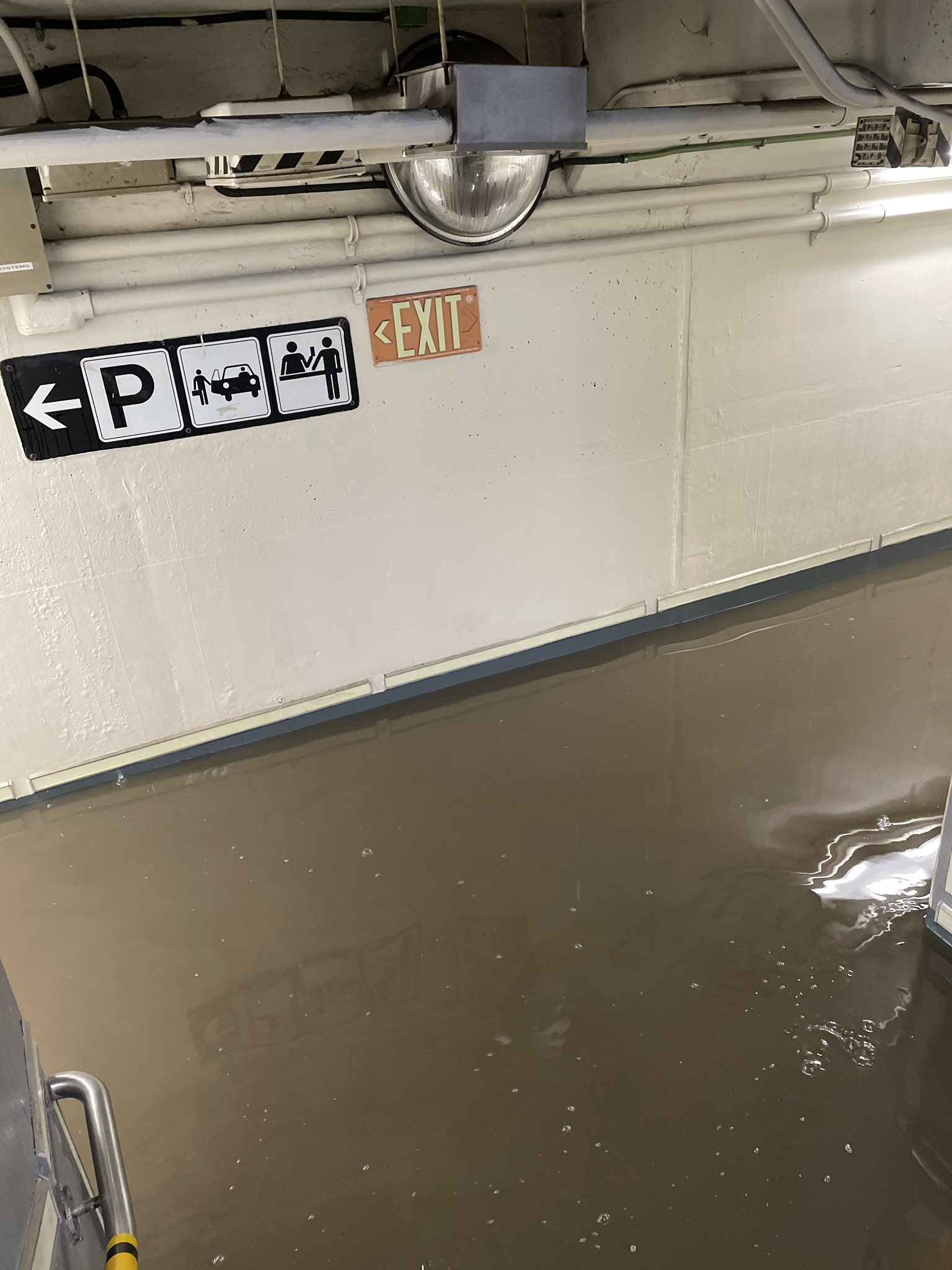 The TTC Flooded?
Due to heavy rainfall, frozen ground and snow melt, the Long Branch GO Station flooded this morning. Torontonians quickly took to Twitter to spread the word, announcing that there is over 3 feet of water and that passengers are unable to access platforms.
@cityoftoronto @CP24 major flooding at Long Branch GO station. People are resorting to completely undressing to cross the tracks (3ft deep water) pic.twitter.com/efNosfagDX

— Daniel Kornblum (@dkornblum) February 17, 2022
Early this morning there was no announcement on the station's site that let passengers know that there was severe flooding. The lack of transparency was criticized by one member of Twitter stating that they "don't know why it isn't mentioned."
@GOtransitLW Long Branch go station is flooded. I don't know why it's not mentioned on the website or Twitter so people can plan around it. pic.twitter.com/toQ3zWK10H

— Blitzen (@LillyAnne______) February 17, 2022
It didn't take long for the jokes to start rolling in either…
It's getting bad, real bad. pic.twitter.com/tlehTYADgX

— nicolas bello (@nbellotoronto) February 17, 2022
Around 8:30am, officials announced that the Etobicoke transit station had been shut down on account of "weather conditions". "Lakeshore West GOtrain customers: Long Branch GO station is temporarily closed due to weather conditions. We will update you when the station reopens." said @GoTransitLW.