If you regularly hit up Farm Boy or Whole Foods during your weekly grocery haul, be prepared because a new health-focused food store is coming to The 6ix. This giant boutique grocery chain, with decades of popularity, will be popping up in Toronto (finally) after already having locations in Newmarket, Maple, Burlington and Woodbridge. Feeling excited? Don't worry folks, you're one step closer to cauliflower crust pizzas, plant-based milks and protein bars.
Toronto is getting a new huge grocery store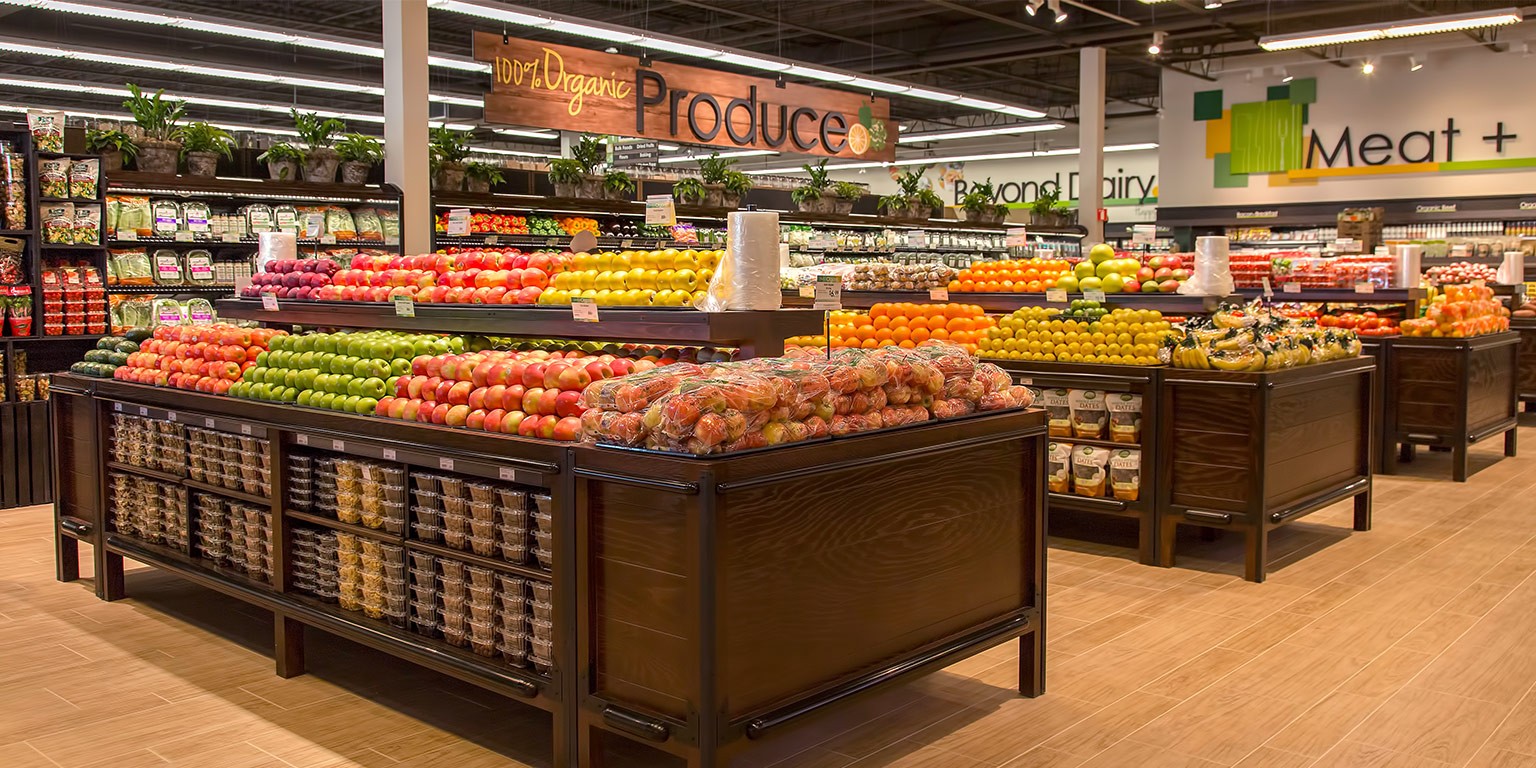 If you're a health-food fan get ready because a huge new grocery store is coming to the city and is catering to YOU! Nature's Emporium is coming to Toronto and people have compared it to Farm Boy, Whole Foods and even Trader Joe's. If you've been on the hunt for the best health-food store to visit on your weekly food haul, you may want to add this one to the list.
Although they already have locations in Newmarket, Maple, Woodbridge and Burlington, this will be the first time Nature's Emporium makes an appearance in downtown Toronto.
The store will be opening sometime in late 2022 or early 2023 and will be located at 1 York. You can expect the shop to be around 25,000 square feet and have a staff of around 100 people. The size is no joke! Imagine all of the fresh, pressed juices you'll be able to enjoy! Nature's Emporium really specializes in keto, paleo, vegan, gluten-free, dairy-free and soy-free products. You can also expect eco-friendly home products!
"Our new location inside Shops at One York will offer exceptional all-organic produce, healthy handcrafted meals to-go, superior supplements, natural health and beauty essentials," said Joe D'Addario, Chief Executive Officer, Nature's Emporium.