You know when you hear the most outrageous dating story? Like the ones where you can't believe it actually happened. They're so goddamn brutal, hilarious and cringe-worthy, that you couldn't have written it any better? Being a relationship columnist and expert has its perks. Not only am I dating around myself, but everyone and their moms open up to me anytime I go out, to share their latest dating woes, triumphs, and sexcapades. I so often shake my head at some of the texts/sexts I've seen, the stories I've heard and the tales that have played out in front of me. Whether it's myself on the date, or a couple I'm totally people-watching on hard for a story.
So without further ado, here's a look at the most WTF stories that have happened to me and some other singles this week. Where I need to reiterate to y'all: Yeah, that happened. The theme for this week? First encounters. Shall we dive in?
We've Got a Biter!
She was outside a bar in the city's core, pacing while having a much-needed smoke when she felt his eyes on her. After a few drags – and feeling all the attention – she strategically decided to stop pacing and to stand against the brick building. Giving an easy opportunity for him to come to her, should he want to initiate contact. And he did. They chatted and exchanged pleasantries before going their separate ways once back in the three-floor venue.
As soon as she sat back at her spot at the bar, she called her bartender over. She told him about the flirtatious smoke-break exchange and told him to find out what smoker dude is drinking and send him one from her. Within 15 minutes, as expected, he arrived downstairs with his drink in hand and asked if he could join her. More drinks were ordered, it was obvious they'd be leaving the bar together. And they did.
They decided to go for a nightcap before going back to hers and while waiting for yet another round of drinks, he leaned into her. This is it, she thought. Ready to see if their physical connection was as electric as her chemistry. That's when he got closer, lowered his head, opened his mouth wide, and took a bite out of her arm. Now one week later, it's still swollen and she has a massive purple/blue/yellow bite mark shaped bruise. The one thing that shows that yeah, that happened.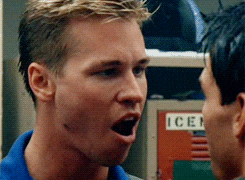 The Ride
It was a Sunday, the day of the week where millennial singles everywhere are hung over, horny and bored AF. He was swiping away on his Tinder when he came across her photo. 'Meh, why not?' he thought as he swiped right. It was a match. He sent her a message and after they exchanged a few, he asked her what she's looking for. "I don't want to come off too blunt, but I just want to get fucked," she told him, ever-so-modestly. Gulp. He had plans to meet some of his mates that evening at a bar but suggested they rendezvous at hers after having a few with his mates.
She offered to pick him up. (Likely a tactic to ensure she got hers. Let's be honest, we all know what it's like waiting for someone to finish up and meet us. Let alone not leave and then meet someone else, which is an easier option. Lady made this shit easy for him.)
His phone buzzed around the expected ETA and her text said, "I'm on my way. I'll be there in 5 mins. I'm in a black BMW." She was picking him up from the subway station right by the bar he was at, to give you some context. Record scratch. He hopped in and they went back to her's and she stayed true to his word. He passed out at her place. Sadly, she didn't offer to drive him home the next morning, but did send him an after-the-fact text saying, "I'm obsessed with you." So much for her not trying to come on too strong. He hasn't written her since.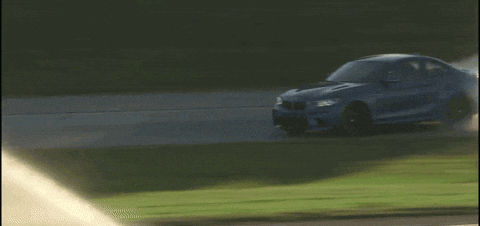 Coming and Going
It was the night after New Year's Day (and all is quiet.) She just came out of a movie and wasn't ready to call it a night. So, she pulled up her Bumble. Changed the settings to find someone in the closest range possible, and swiped until she matched with a stone cold fox. She knew what she wanted, so she was particular about what she was looking for, looks. She matched with a guy she had heard of and messaged him right away and asked if he wanted to meet her for a drink that minute, in the area they were clearly both in.
Within half hour, he was sitting across from her, and as she sipped back a double (seeking that need-to-be-tipsy buzz that's sadly grown necessary for non-sober serial daters). He sipped… water. Their trying convo mostly centred on how he got so mangled on New Year's Eve. And on how much of the white stuff was at the house party he attended, that he's been partying for two days straight and hasn't slept yet.
She ordered another drink, got her bill and they headed to his place. As soon as they walked in the door, he immediately kissed her (they hadn't touched once during their awkward table chat, or the cab ride to his, nor in his elevator). Threw on a condom, threw her down on the couch, jackhammered her until he came, then said he had an early morning, will she be ok to let herself out? And that, my friends, is what the word efficient means.
RELATED LINK: 7 Dating Trends that Confuse the F*ck Out of Us
Do you have any crazy first encounter stories? Tweet us at @ViewtheVibe.